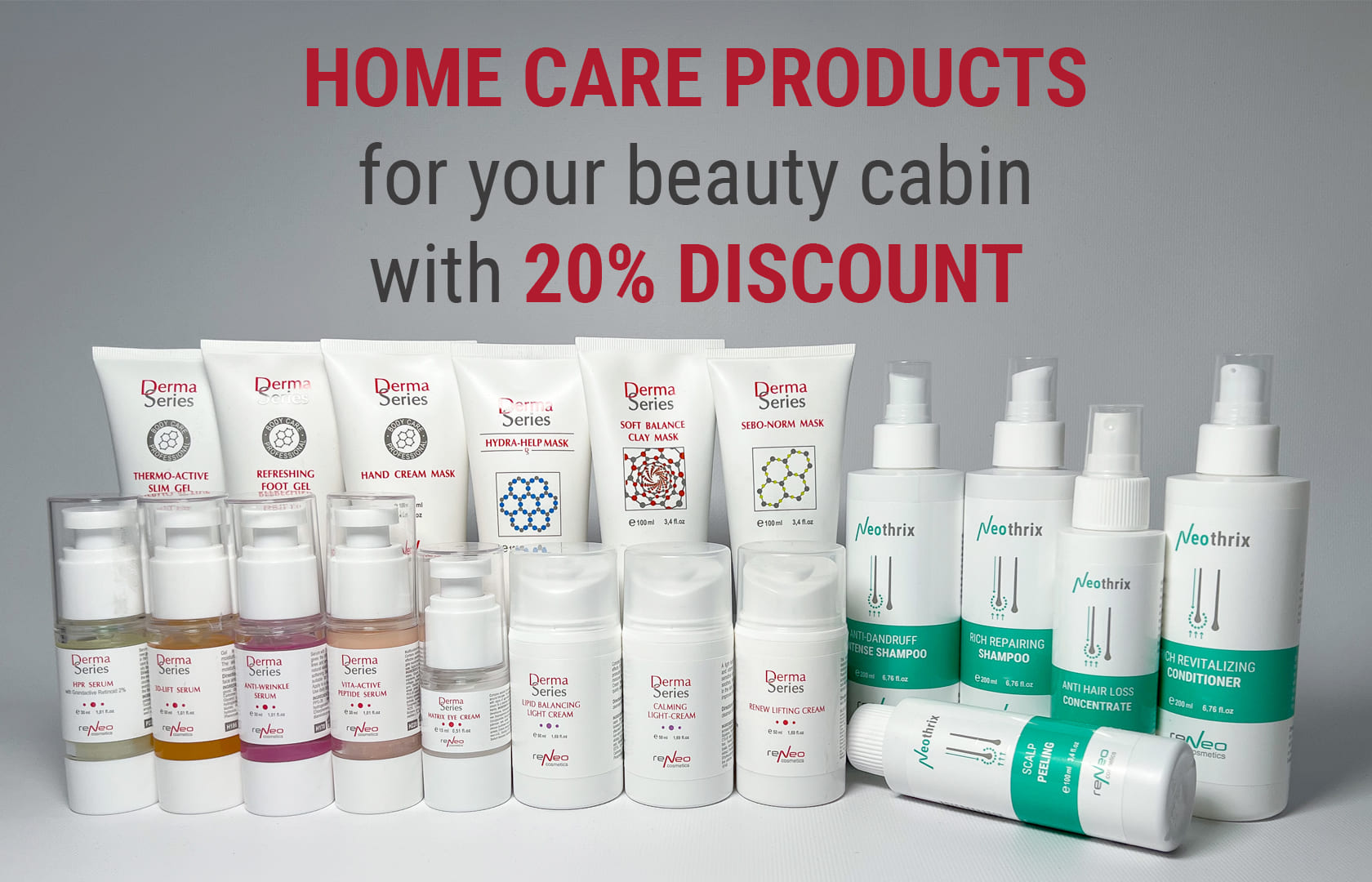 WHY WORK WITH RENEO COSMETICS?
ReNeo Cosmetics offers your clients variety of treatments at reasonable price. And home care range is effective and affordable, complementing the effect of procedures. Amazing results guarantee customer loyalty for your clinic / salon / beauty cabin.
A PROFITABLE ORDER OF HOME CARE FOR THE SHOWCASE IN THE SALON / BEAUTY CABIN
Choose care products for face, body, and hair*. Purchase amount is from £250 (including VAT)
Get for this order:
20% off
+ one care product of your choice as a gift (as a tester for your customers)
Option to purchase cleansing also with a 20% discount
*There should be no more than three identical articles in the set
Make an order according to the needs of your clients!
The offer can be used again as many times as you like.
HOW TO ORDER HOME CARE SET?
To place an order, fill out the form below or write to us via email or Instagram:
"I WANT TO BECOME RENEO COSMETICS STOCKIST"
ORDER HOME CARE WITH 20% DISCOUNT
For every purchase you make online, you receive 10% CASHBACK to your personal account.
Use the accumulated cashback for your next purchase!